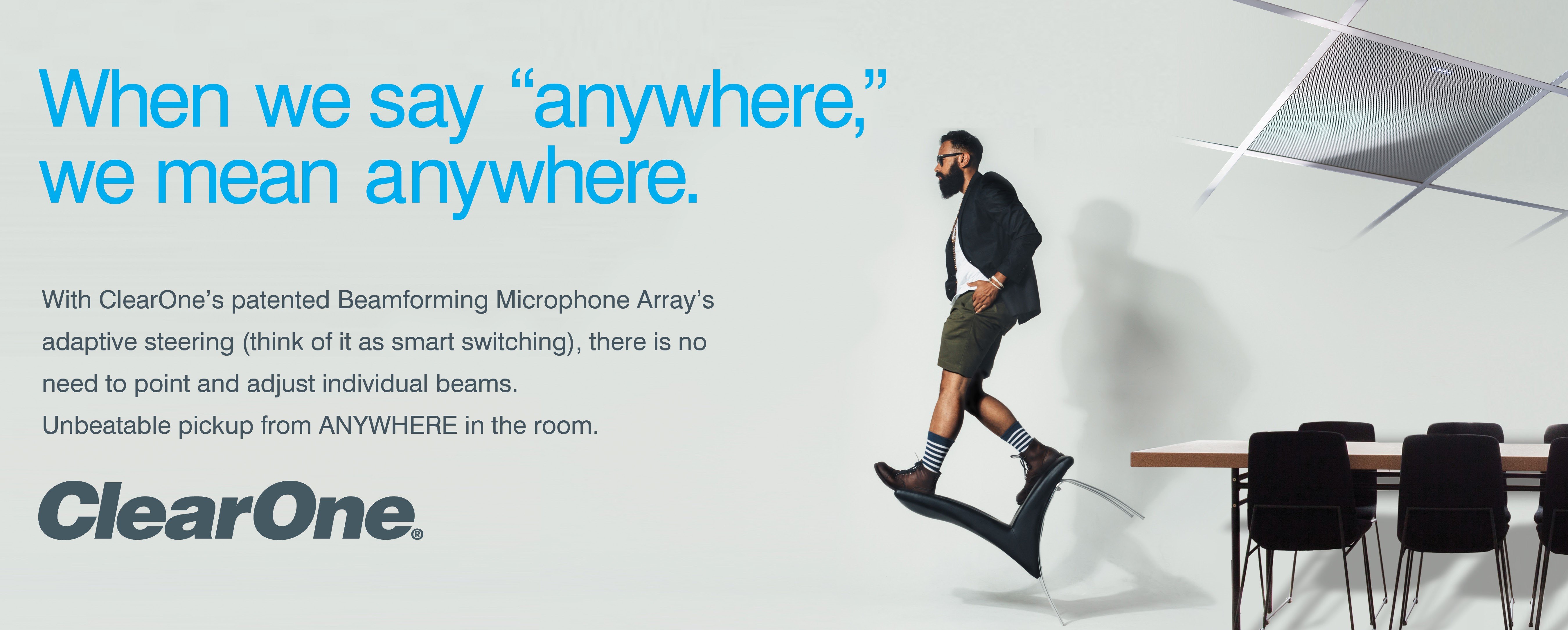 Sit. Stand. Move About the Room. When You Have the BMA CT — It's YOUR Choice.
BMA Ceiling Tile
The BMA CT is a patented ceiling tile beamforming mic array that blends in perfectly with today's drop ceilings. And with adaptive steering, this mic is as smart as it looks.
Free yourself from the conference chair. Use the form to request a demo or watch the video below to hear the BMA CT in an untreated room.
COLLABORATE® Live 1000
A complete pro-video collaboration system with state-of-the-art audio & video technology, HD camera, and all the collaboration tools you need. Includes our patented ceiling-tile Beamforming Microphone Array.
Add a Skype® for Business client to enrich your Skype room experience if desired.